by Pat Reilly
phoenix

two cross the meager garden, nothing more than a few grotesque yews drowning in an unmowed mix of nut sedge and fescue.
to host, the state of the yard is not even a consideration worth attending to. to guest, the degrading landscape is an act of aesthetic violence against the neighborhood, although timidity prevents any comment.
reaching the door, host grins warmly at guest, who offers an implausible smile. guest is distracted by conspicuous signs of decay and infestation in the wooden siding of the tiny house. disgust, or pity, pushes guest to speak.
guest: you should have someone look at your house, i think you have termites.
host (angelic and without a trace of concern): thank you.
host opens the door, abandoning all thoughts of insects and ruined wood in an instant. guest, unprepared for this passive but obvious dismissal, struggles to smother pangs of minor humiliation and follows host through the entryway.
from inside, the house seems even smaller. there are exactly two chairs and host invites guest to sit. still agitated, guest accepts, relieved, at least, by the relative tidiness inside the house.
now seated and facing each other, host again smiles.
host: thank you for joining me. i don't often have guests.
guest: of course. (glancing around the room, avoiding eye contact) you seem to favor minimalism in home furnishings (laughs uncomfortably).
host (fully serious): the material poverty of my life has nothing to with the frivolous vanity of any ephemeral movement of fashion.
host's blunt, even derisive, response to the feeble attempt at humor is so incongruous that guest is jolted into a state of naked earnestness.
guest (tentative but sincere): much of my youth was marked by scarcity. having finally reached a point of relative security, the malignancy of my former station, its power to deform human potential, has become increasingly evident. I'm troubled by the possibility that your fundamental needs are being left unmet.
host (serene): lost access to the basic requirements of my modest life is an implausible scenario. money is no concern of mine. i've inherited quite a fortune from my family.
guest (genuinely curious): oh?
host continues as if suddenly unaware that someone else remains in the room. as an audience, guest is reduced to furniture, or less, and host begins to sound like someone reading a sacred text in a sacred chamber.
host (transcendent): while it spares me active participation in the crude system of human economies, my wealth is so completely marginal as an object of my attention that comparing to an abstract entity would be an overstatement.
guest remains silent as the fervor and urgency of the other's voice increases.
host (fanatical): any thought, no matter how vague or transient, of the material extravagance that saturated every aspect of my childhood, fills me with horror and hatred. that is why, several years ago, i sold my things, purchased this small home, and embraced a life of poverty.
host finally displays recognition of the person a few feet away, meeting guest's eyes expectantly.
guest (repulsed): doesn't poverty without risk fail to be poverty at all?
guest is asked to leave.
host buys an expensive car and moves to a gated community in phoenix.

Pat Temple Reilly is a musician and planter of trees in Omaha.
by Jordan Moffat
My Great Idea

I was at the cafe telling Sedge about my great idea.
"You know how you go to the doctor's?" I said.
"Ya," said Sedge.
"And you know how you have to take off all your clothes?"
"Sure."
"And you know how it can be really time consuming?"
"What do you mean?"
"Like, you have to go all the way to the doctor's office, and then you have to wait in the waiting room, and then you go into the office and you have to take off all your clothes and then when they're done you have to put them back on and then go home?"
"Ok."
"So I'm suggesting that instead of having to do all that, you just put doctors in places where you'd already be going to take off your clothes, like the changing room at the pool. So instead of having to go to a checkup, the doctors just check you up when you're at the pool changing from your clothes to your bathing suit."
Sedge just shook his head and frowned. I could tell he was scanning for weaknesses in my plan. Recently he's been contradicting all my great ideas.
"But not everybody has a pool membership," he said, satisfied.
"Well everybody should! Swimming's a really healthy activity. And think about it -- if everybody in the country had a pool membership and got regular doctor's checkups, everybody would be way healthier."
"But not everybody can afford pool memberships."
"Just another reason for Universal Basic Income!" I said. A lot of my conversations these days have uncontrollably steered towards the subject of UBI. Sedge crossed his arms.
"I'm not convinced about this pool changing room slash doctor plan," he said.
"What's not convincing you?"
"I went to a new doctor a month ago and they told me they don't do physicals anymore. They said it's a drag on the health systems because healthy people getting physicals is just a waste of time, and that you should only go into the doctor if you're feeling weird. And they said physicals regularly lead to misdiagnoses and wasteful tests. So no more physicals. This new doctor might never even see me naked. Kinda takes the whole premise out of your great idea."
"I take it you don't think it's a great idea."
"No, it's a stupid idea."
I glared at Sedge. He didn't look at me. He was staring off into the distance, behind me, to the front counter at the cafe. I took an angry sip. It had felt like forever since Sedge had agreed with me on something.
"I think the barista's a clone," Sedge said, breaking the silence.
"What?"
"That same barista's working the cash every time I come in here, even on weekends. I figure they cloned the original and keep spares in the basement for when she tires out."
"She's not a clone."
"You should at least look for evidence before you settle on a conclusion."
We finished our coffees and walked in separate directions out of the cafe. I was pretty mad at Sedge for what he said about my great idea. In fact, I'd been pretty mad at Sedge in general lately. He and I are technically best friends although we haven't really demonstrated that in a long time. I don't even know if we like each other. We're always arguing. Friends are kinda weird when you think about it. I mean, I don't have the same friends I had when I was a kid -- why do I think all my current friends will last? This might just be the dying days of my friendship with Sedge, just like all the many friends that have come before him, and that's pretty sad to think about. I was feeling pretty sad. Not just about Sedge. Things were weird for me anyway -- I'd been unemployed since finishing my Graduate Certificate in Interactive Media Production and I didn't have any leads on jobs. But the Sedge thing added to it. I needed some kind of support, kindness, or even recognition from somebody, and I thought I could rely on my best friend for that. But best friends are impermanent. After our coffee meeting, I still felt empty. So I figured the best thing to do for support and recognition was to find somebody in my life whose presence was permanent, somebody who I could depend on loving me unconditionally. I called my Dad.
"Hi son," he said, answering the phone.
"Do you love me?" I asked.
"Yes."
"A lot?"
"Heaps. Why, what's up? You OK?"
"I'm just not feeling valued today. Still haven't found a job and Sedge and I aren't getting along anymore."
"Well my afternoon's free. Why don't you stop by?"
I took the GO Train to Burlington and when I got off there my Dad was, idling the Ford Escape in the kiss & ride section. I hopped in the car, we said hi, and then he started driving. My Dad was wearing a golf shirt, a golf hat, golf pants, and golf cleats.
"Thought we'd go golfing," he said.
"I don't really want to."
"C'mon, it'll take your mind off whatever's bothering you."
"Golfing makes me feel uncomfortable."
"Uncomfortable? Why uncomfortable?"
"Your clubs are worth more than three months of my groceries. Your membership's more than my yearly rent. It feels so wasteful of me to go golfing when I can barely afford to keep myself alive."
"You'll find a job soon."
"I don't think I even want a job."
"Then why're you complaining about not having money?"
"Having a job shouldn't be the only way to make a living. If we had a Universal Basic Income, I would be able to be happy and still stay afloat."
"I don't get this whole Universal Basic Income thing. How're they going to pay for it? Take from the rich and give to the poor? I already pay enough taxes. Why should I be giving my money to people who don't even want to work for it?"
"Pull the car over," I said. My Dad pulled the car over. "Take out your wallet." He took out his wallet and passed it to me. I took twenty dollars out of it. "This is your money, right?"
"Yes."
I took took out my wallet and then took twenty dollars out of it.
"And this is my money, right?"
"Yes."
"Close your eyes."
He closed his eyes, and then I shuffled the bills around in my hands. I asked him to open his eyes and he did.
"Now whose is whose?" I said.
We didn't end up going golfing. Instead, with our shared $40, we bought quesadilla ingredients and a bunch of beers. Then we went home, made the quesadillas, drank the beers, and listened to the Blue Jays game on the radio as the sun set artistically from our view on the patio. When the game ended, my Dad stood up to make is way to bed. I figured this was my shot to tell him what I wanted to tell him on the phone the day before.
"Hey Dad?" I said.
"Yes son?"
"I was thinking that maybe instead of having to go to the doctor's office for a physical, the doctor could just meet you at a place where you're already taking off your clothes, like a pool change room, and so the doctor will just check you up before you go into the pool. It would save a lot of time and encourage people to go swimming, which is healthy anyway. Is that a great idea or a stupid idea?"
He paused and then he smiled.
"I think it's a great idea."
"Thanks Dad. I love you."
"I love you too. Goodnight."
"Goodnight."
Jordan Moffatt is a writer and improviser living in Ottawa. His short fiction has appeared in many places, most recently in Bad Nudes, Bottlecap Press, Matrix Magazine, and water soup press.
by Jane Hertenstein
7 Stages of Replacing Things

Once a shoe fell out of my travel bag. Luckily I found the exact same pair at a thrift store and they were easily replaced. Years later the same thing happened. A favorite shoe got chewed by the dog and I went online. Bam! A replica!
We bought a new TV and within a week the kids had lost the remote. I did a search and got another one. After that I found a spoon from my mother's silverware set out in the yard. One of the kids had used it to pry at something and it was bent into an L. No problem! I went to Flatwarereplacement.com and got a match!
Then we lost healthcare. I did an online comparison of insurance plans. But with my daughter's pre-existing condition we were in a bind. The leukemia was manageable and we hoped with such an early diagnosis we could drive it into remission. Instead the cost of treatments were driving us into bankruptcy. We sold the house and downsized.
We continued to lose things. Kids are famous for misplacing stuff like rain boots, notebooks, and backpacks. I took on a second job—but quit when I thought I might lose my mind. Between Casey's appointments and hospital stays, keeping up with the other kids, and my husband's depression, I was stretched thin.
I lost weight. Which might be an upside. Except now I needed blood pressure pills and anxiety meds to handle the strain.
Then we lost Casey. It was sudden, though Dan said no it was a long time coming. I guess I just never thought we'd lose the battle. She was such a joy, even in the end. Even when she couldn't dance anymore, we'd lay there together in her bed and sing "Fight Song." Even when she couldn't sing, I'd sing to her, as she slipped away.
All of us were in shock. Dan found it hard to get off the couch. His job gave him paid leave, then unpaid, then a termination notice. We went through the 7 Stages of Grief.
In my despair I Googled Casey. Up popped pictures of other people's kids, doctors and lawyers with the last name. Who knew that in every state there was a town called Casey? I wanted to move there. Dan did, sort of. He moved out and got his own apartment. He said everything was just too much. I'm not sure what he meant as I felt like I needed more.
I went on an Amazon binge which only put us behind on our credit cards.
Yet nothing brought her back. There was still this crazy black, empty hole—and I was in it staring up from the bottom. Lately I've been considering how I might be able to get back, back to that place that if I searched hard enough, believed enough, maybe compromised and split the difference, accepted a tarnished second, that almost everything can be replaced.
Jane Hertenstein is the author of numerous short stories and flash. Her work has been included in Hunger Mountain, Word Riot, Flashquake, and Rosebud as well as earning an Honorable Mention in Glimmer Train. Her literary interests are eclectic, evident in the titles she has published: Beyond Paradise (YA), Orphan Girl (non-fiction), Home Is Where We Live (children's picture book), and two self-published eBooks: 365 Affirmations for the Writer and Freeze Frame: How to Write Flash Memoir. Jane lives in Chicago where she blogs at Memoirous (memoirouswrite.blogspot.com/) @memoirjane
by Will Stanier
JJ

you did this thing
left me a note
in a public
restroom in not
your handwriting but
your initials
how did you do it?
it's a wonderful trick
WONDERFUL
how many different
ways can the 9
letters of wonderful
be arranged?
362,880.
Kiss the Royal Fingers
cheek bite gnawing nightly
not a hurricane a tropical storm
I bet I look good with a black eye,
do I look good with a black eye?
what's your favorite feature of mine
and why is it not my black eye?
people tell me they believe in me
I trust their judgment
now lean in close, the truth is
Rosie

Baseball is a card game;
I don't believe it either.
Abutting solidity apart
the ivy circuit
did some wild things.
Like Macbeth with real lightning.
Graphically, I identified the flood line.
So too, the toilet.
Here, assume POV of Rosie the hamster.
You are Rosie; she is you.
You are within your favorite hamster ball, taking a roll outside.
You control a machine
moving you through unknown territory
of a higher realm.
Beware of rain puddles.
Will Stanier lives in a city, where he's a candidate for a degree at a university.
by Sid Joyce-Farley
jaw & heart, fists & lungs OR things that are the opposite of
other things even though they both find a home in the sky

clouds & fireworks
helicopters & escaped birthday balloons
if i know anything i know not to say
sun & moon
"that would be folly!" the elderly wizard in my brain says. i
think because the moon reflects Her light for us when the sun
is away; the wizard says because they both draw your eyes
close and turn your heart & lungs to fire. "you don't know it but
it's magic," he whispers. he is a wizard after all.
birds & hang gliders
"what are you trying so hard for?" says the bird to the hang
glider. "don't you know you can cartwheel on those legs of
yours?" except, of course, She doesn't, because a bird could
not care less about a hang glider, who stares as She soars
past.
my mother's voice & my mother's voice
i don't know why my jaw & fists are clenching. i do know you
are just trying to help. i'm not sorry yet but i will be, later.
when i brush your hair and you tilt your head back and you
close your eyes, i see your crow's feet are footprints stamped
into the ground the day the sun took flight. fossil-warm earth.
"you don't know it but it's magic," he whispers. he is a wizard
after all.
i saw a buzzfeed article called "15 People Who Are Hilariously Petty" and started to cry

It's hard to bake without an oven but dammit I'm trying. If I'm heartless what are these pangs in my chest?
I want to make honey-bread and sit in a meadow with you. There is an owl in the brush.
Reconciliation? I hardly know her! You crave a rack of ribs and then go all tender-love-heartbreak looking at a pig;
she is rolling in the mud.
My heart is not enough to hold that.
It's funny, how I miss you. Not funny as in ha-ha funny as in the words don't come easy like they used to.
I miss you. Hoo —
The flowers are up to your knees. The flowers are yellow and they are up to your knees. The flowers are yellow and they are
up to your knees and you offer the bees some bread in the palm of your hand
because the heart was built for giving back.
They pulled out my canines when I was fifteen, so I remember how hollow feels. It is more deep and wet
and warm than you expect. The ache of your body not-pressing up against me. Hoo —
The mud is cool against her skin. I lie down beside her and it is cool against mine, too. I close my eyes. I
hope owls do not eat bees. I hope they eat honey-bread.
sid j-f is a 19-year-old currently living and studying in western mass. their work has been published in Labrys Magazine. they have double jointed thumbs, which they use to tweet @crocussed.
by Kai Coggin
Star

There is too much darkness
to shine the light of one poem
into a room
and call it hope
and call it anything but
trying to hold a star in your hand
knowing it would burn right through you.
Still,
you do.
Kai Coggin is a queer Filipino-American poet living in the valley of a small mountain in Hot Springs National Park. She received her B.A. in English, Poetry, and Creative Writing from Texas A & M University. Her work has been published or is forthcoming in Assaracus, Calamus Journal, Blue Heron Review, Lavender Review, Yellow Chair Review, and elsewhere.
Kai is the author of PERISCOPE HEART (2014) and WINGSPAN (2016), as well as a spoken word album called SILHOUETTE (2017). Her poetry has been nominated twice for The Pushcart Prize, as well as Bettering American Poetry 2015, and Best of the Net 2016. www.kaicoggin.com
by Jay Vera Summer
Going In Alone
Ugh. Ryan, Katie's latest conquest, is an idiot.
"Why are you rolling down the windows?" he yells from the back. "We were hot boxing!"
Katie nods in the passenger seat, either along to the music or in agreement.
"We are also in front of school and don't want to get out of the car in a cloud of smoke," I say.
"Whoa. What, are you on your period right now?" Ryan laughs, ashing his bowl into the center console ashtray, seemingly unaware the clean tray is filled with coins.
"Jesus," I mutter. If he didn't have super dank I wouldn't have let him ride along. Ugh, Katie always sucks the worst dicks. Since her parents got divorced, she's put a different cock in her mouth every weekend. Her new nickname is "Blow Job Queen," though I am pretty sure the title is self-proclaimed.
I park, roll up the windows, and check myself in the rearview. I drop Visine into my eyes, comb my hair with my fingers, apply lipstick, spray perfume, and get out of the car. Once the others follow, I lock the doors with the key fob and stride across the sunny parking lot toward the art academy entrance, holding my head high. I hear footsteps behind me and turn. Ugh, they're following me.
"I'm going in alone," I shout.
I watch Katie grab Ryan's hand and hear their feet scuffle on the blacktop as they turn and shuffle toward the shop room side doors. Going in alone is the only way to have a plausible excuse for being off-campus midday. I run through what I'll say if there's a dean waiting inside the door. On my period. Bleeding. No time to request a pass. Had to get tampons. Need to get to the bathroom right away.
God, I can't wait till college.
Jay Vera Summer is a Chicagoan living in Florida. She writes fiction and creative nonfiction, and co-founded weirderary, an online literary magazine, and First Draft, a monthly live literary event in Tampa. Her writing has been published in marieclaire.com, Proximity, LimeHawk, theEEEL, and Chicago Literati.
by Shan Cawley
it's not delivery, it's CamaraderieTM
i sit in mcdonald's,
i eat my bacon mcgriddle
and i cry
i cry happy,
i cry good and
i cry the best
i ever have
home was never
a place that required my
presence to exist within its means-
home was always pots banging
dad slamming his car doors
and the sound of
my mother's absence
home was never
a place until
the people whom
i loved the most became
the muscle surrounding
my bones
i never thought i'd know
the chest pain
of genuinely wanting to
go home, to
be home, to
feel home.
my friends, they gift to me
the most distinct smile lines
my friends, they grant to me
the okay to be selfish sometimes
my friends, they tell me
they love me, and i always
say it back and it's never
just out of obligation
i would say that time
is a people mover
in an airport and i've
never flown before-
they say it's all we have
but you don't have anything
if it's temporary, really
except for the things that aren't-
the cigarettes irene puts out
on our front porch and
the plate phil broke when
he was drunk, the pretzels
bran leaves behind when he has to go to work
and the rides devin gives me to work,
the voices sean does when he's high
and the cake christian made, the earl
sweatshirt watercolor that haley made
and someone lost
maybe there's not a god
that i can thank for this
life, so i'll just thank
the adherence to all
of the things i know
will last for
the human forever.
Shan Cawley is a current poet and student attending West Virginia University pursuing an MA in secondary education. Her first collection of poems, depression is a thunderstorm and i am a scared dog, is now available through Maudlin House Press. Her second collection, watermelon at an indian buffet, is forthcoming from Varsity Goth Press (Fall 2017). You can follow Shan on Twitter/Instagram @shancawleywvu.
by Daniel Blokh
Strategic Forgetting

other, I want to lose the memory of you
picking watermelons from the bin
at the market, holding them softly,
smoothing over the possibility
of each brown bruise,
the possibility of imperfection.
I have no use for the sight
of your face, smooth
then sharpened
as the green bodies spilled
from your hands, each one opening
like a toothless mouth, each one
turning red as a tongue bitten
in hiding laughter.

Erasing

Father, I taught myself to shave. There was no way
of stopping it. The razor a metal secret against
my cheek, smooth steel appendage in place
of a guiding hand. I should have waited, but you were asleep
and the window caught my eye. Father, I wanted to be clean
as the night sky. I locked the door, looked in the moonlit
window, and held the razor to my skin,
wondering which way the blade should go
and why my cheeks suddenly seemed to sting.
Daniel Blokh is a 16-year-old American writer of Russian-Jewish descent, living in Birmingham, Alabama. He is the author of the memoir In Migration (BAM! Publishing 2016), the micro-chapbook The Wading Room (Origami Poems Project 2016), and the chapbook Grimmening (forthcoming from Diode Editions). His work has been recognized by the Scholastic Art and Writing awards and the Foyle Young Poet awards, and has appeared in DIALOGIST, Permafrost, Blueshift, Cleaver, Gigantic Sequins, Forage Poetry, Avis, Thin Air, Cicada, and more. He's bad at taking naps, which sucks, because he really needs a nap right now.
by Kimberly Ann Southwick
What Can Happen In A Second

today, the opposite—the lights surge not dip.
the pond brims then drains. the video takes minutes
to send. somewhere on Earth, a server registers
each click on each touchscreen—letters imprinting
on its board like the way a typewriter's keys
press into paper, alter its thickness. the water
fills the roads & I u-turn home, grocery-less.
being below sea level fills my ears with trapped air,
that last breath the toppled tent fails to exhale.
tomorrow, the same, or the opposite again. measure
success in how many inches of rain whatever's
on the laundry room floor can take before it & the outlets
will never be the same again. reread the voltmeter,
know your amperage, call your brother & bless his heart.
Kimberly Ann Southwick is an Aries with a Capricorn Moon & Ascendant. She is the founder and editor in chief of the literary arts journal GIGANTIC SEQUINS. She has two poetry chapbooks, most recently EFS & VEES (Hyacinth Girl Press, October 2015). Her work was a finalist for the 2016 Yemassee Poetry Prize and a semi-finalist for the Beecher's Magazine 2016 Poetry Prize. This May, she starred in Revision, a production by the Milena Theater Group. She lives in Breaux Bridge, Louisiana and is pursuing her PhD in English/Creative Writing at the University of Louisiana at Lafayette. She writes about chapbooks for the Ploughshares blog. Follow her on twitter @kimannjosouth.
by Prairie M Faul
The Art Show

The man
Points at the objects
On the wall
Declares them 'art'
Declares the space after
His applause
He thinks I think of him
He thinks I think him
A funny man
I walk behind the walls
Show my lace underwear
To the mirror
Declare it 'art'
& everyone applauds
Prairie

The flowers say 'Fuck it'
Lean back
In sun soaked
Plastic seats
Show skin
With dollar coffee
Held between their thighs
Look at all this
They put down
On our heads
Touch these shoulders
This rippling
Running down the neck
Look how this
Tends itself
Prairie M. Faul is a Cajun Poet and flagrant transsexual currently residing in Philadelphia. She is a Sag Sun / Virgo Moon / Cancer rising. Her collected works include in the House We Built (Bottlecap Press 2017), Fire-House 23 (self published 2017), and Burnt Sugarcane (GloWorm Press, 2016). Find her on twitter @MotsduPrairie and IG @ex_wife_material
by Joe Rupprecht
I fill my mouth with actual dandelions and think of you
I do this every morning in the dewy bushes
in the dirt patch of my cold dawn I find
pieces of what used to be a bird
feather of red beak broke in the crack of it
and wake up in the mid gloam to sing of you
we stitch our thoughts to their time of day
I want to cut the sun in half in my dreams with you
what a place to think up and do nothing with
it's like when I look out the window to the dark
and see a whole room that I'm in
and there's a body that I'm in
and there are so many ways to forget what feels lost already
I was buried in the earth
your fingers were like roots of a tree
so then why does it feel like I'm lying
who told me it was some other way
who made the night into a thing we call silence
Joe Rupprecht lives in Syracuse, NY. His work has been published or is forthcoming in New Delta Review, Entropy, Coffin Corner, and Spy Kids Review. His microchapbook, "Faggy Bird Poems," will be a part of Ghost City Press' 2017 summer microchapbook series. He tweets @heterofobe
by Ben Niespodziany
Meet American John Simpson
It's admirably American to introduce yourself with your full name
just like John Simpson.
"Hello, I'm John Simpson."
Retired but a man
that could have been found
decades past in the desert,
in Nevada, New Mexico,
depending on the weekday, wife number.
Retired, like I said, John Simpson
relaxes on the beach in a different country but he'll still remind you that he's American by wearing a Mississippi Roll Tide shirt, by mining for whiskey
handshakes every Thursday night
over calypso blues, by requesting
Lynyrd Skynyrd songs to a local
who doesn't understand the 'Freebird' joke.
You better believe John Simpson's horse, who waits for him down the street,
has his same goddamn last name.
Ben Niespodziany is a full-time left-handed librarian at the University of Chicago, where he writes poems about unruly patrons, cold brew coffee, and fingernail moons. Last week, Niespodziany released Dress Code Aquarium, a free collection of 40 prose poems and microfictions.. His music writing has appeared on Bandcamp, Pigeons&Planes, Viper Magazine, and others, but this is the first time having his poetry published online.
by Alex Russell
I Have Spent Three Years And Over £27,000 On Researching The Game 'Rock, Paper, Scissors' And This Is My Dissertation

the best way to win
rock, paper, scissors
is to hug your opponent

I Know It's Legal To Put A Baby In A Sweater, But If I Put A Baby In 100 Sweaters, That Would Probably Be Considered Child Endangerment

my question is
how many sweatshirts
can i put on a baby
before it becomes
an illegal act

Love Is A Basketball Game And You Are Dunking On Me

i'm ready
for your shaq attack
Alex Russell writes sometimes, loves all the time, and occasionally attempts to make himself goofy web 1.0 websites. he'd really appreciate it if you read his chapbook, maybe validated him online, and went to www.alexrussell.info
by Tim Lynch
Giving Someone Your Leash Is Hot Until They Let Go

A heart breaks loudly & for a long time
I want to tell you good things. about you
As long as you love me—what an ism
How many sad white poets does it take to regret everything
Grief is so much easier when they're dead
I'm glad you're not dead
Nothing here is quiet enough
Nothing will save me like this
Tim Lynch has poems forthcoming or published with Yes, Poetry, Occulum, Connotation Press, and more. He has directed various workshops for young writers through Rutgers University in Camden, NJ & conducts interviews for Tell Tell Poetry. He would be delighted to meet you on Twitter & Instagram @timlynchthatsit.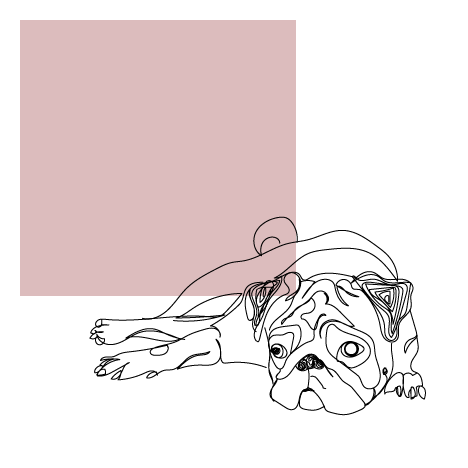 by Juliet Cook & j/j hastain
Splayed Garden Tools

There's nothing peachy about this pepper pit.
More than half the time, I'm not even sweet.
I'm the farmer between planes
chewing it and spitting it out.
The sound I make
somewhere in the range
of mooing and meowing
while mowing the lawn.

I imagine the cattle attacking
the bakery across the street.
"Let's talk about inventory!",
the owner screams
while holding up
a cattle prod.
Not for violent purposes, mind you.
Most of us don't do things because of violent hearts
but to get our teeth on the prize: cream filling
with moon craters for eyes.
Too close
to carnage for frosting.
Juliet Cook is a grotesque glitter witch medusa hybrid brimming with black, grey, silver, purple, and dark red explosions. Her poetry has appeared in a peculiar multitude of literary publications. You can find out more at www.JulietCook.weebly.com.
 
j/j hastain is a collaborator, writer and maker of things. j/j performs ceremonial gore. Chasing and courting the animate and potentially enlivening decay that exists between seer and singer, j/j, simply, hopes to make the god/dess of stone moan and nod deeply through the waxing and waning seasons of the moon.
by Darren C. Demaree
[you are the storm]

i told my daughter you are the storm clapping i can smell your electricity coming to life please tell me which cities to avoid when you decide the real revolution is starting because when i told you our president was trying to hurt the planet you broke a lamp you're seven so i thought that was a bit extreme but there was no punishment there will be no punishment you are the punishment for everyone that gets in the way of a thriving earth and it's my job to stay out of your way
[the fields move towards you]

i told my children the fields move towards you don't you realize what sort of gift that is to have fields present themselves to you to show you exactly where there has been crop to show you exactly where the fires have been lit in the past to show that each field like each person is its own world and this whole landscape is firmament how tender how un-tender how deep our simple heaven is
Darren C. Demaree is the author of six poetry collections, most recently "Many Full Hands Applauding Inelegantly" (2016, 8thHouse Publishing). He is the Managing Editor of the Best of the Net Anthology and Ovenbird Poetry. He is currently living in Columbus, Ohio with his wife and children.
by Kenneth Pobo
Swimmer Steve

I keep my head
just above the water,
a floating beach ball.
My astronomer friend Lek
says Mars' north polar
ice cap has water--that would
be rough swimming.
Wait long enough
and blue becomes red, truth
wags a new tail. I picture me
breaststroking under
a sky with two moons,
like I'm seeing double
through fogged goggles. Phobos
And Deimos, lifeguards,
handsome ones at that.

Venus Craving

Earth has one moon,
a charmer. We fall
in love and create lasting
divorces under its shine.
Venus craves a moon,
even a fluky one like Nix
or Pallene, waits for a night
when a moon would be
the one consolation,
never judging her for being gassy
and melting any garden
before a seed can sprout.

In My Day

Aunt Catherine often said
"In my day," wore dresses
my grandmother handed down,
rarely shopped for her own,
wanted to die until death
gave a tap
to her heart. She sounded
like a woman who after
a hard afternoon
sat down to watch
her favorite show, heard plaster
fall from her kitchen ceiling,
the phone ringing and ringing.
Kenneth Pobo has a new book out from Circling Rivers called Loplop in a Red City. This is an ekphrastic collection. Forthcoming from Grey Borders Press in September is Dust And Chrysanthemums, a chapbook. He teaches creative writing and English at Widener University in Pennsylvania. He gardens and loves sixties pop music.
by Ruth Crossman
Dear Sofa,

Sofa, baby I didn't mean to treat you that way
you were so sexy when I first saw you
all that velvet
some shade of blue they stopped making years ago
looking so slinky when I put you in the living room
Sofa, try and see it from my point of view:
they weren't nice people
they made me keep my bike in the bedroom
they wouldn't let me hang that Klimt painting up
just cause it had a nipple-one fucking nipple
Sofa, the only thing they liked about me was you
and it wasn't right
sitting on you like that, day after day
drinking their wine and watching Sex and the City
pairing you off with Loveseat, that heartless bitch
you deserved better than that
you were an antique, probably
look I know what you're about to say
you deserve better than curbside on trash day too
at this point you're probably all waterlogged
full of bedbugs, or losing half your stuffing
Sofa, listen, here's the thing though:
when I left
you came with me
Ruth Crossman is a Bay Area native who teaches ESL by day and writes by night. Her work has appeared in Dryland, Full of Crow, and Poets Reading the News.
by Richard O'Brien
I climbed to the top of the world
And shouted out to the sleeping horizon:

"Ho, Rosy-Fingered Dawn, Ahoy!
Come close and warm your frozen children!"
So forgive me if this seems impersonal
But you have so many names now
A list of names a mile long
A hundred miles long
Spelled out in savage calligraphy
All the rage and flavor of youth
Young still with young scars
The heat of the sun will cook us clean
And we'll still be warm as we slip
Into that quiet, alien night
Our digits frigid like
little winter kisses
Pinpoints on skin
Richard O'Brien ("Ro") is a graduate of Loyola University with a bachelor's in English. They have previously been published by Soul Stoned and are currently working on their second graphic novel. They enjoy Jake Gyllenhaal movies, Wolverine comics, and misquoting famous philosophers.
by Camille Castro
Odd Eye

infatuation is an alchemist
frothed in store-bought cologne;
it wades in
liquid machinery,
knee-level deep
it strives to have
a daughter's sweetness,
vowels slurred from ditzy mouths
it replaces the 'p' in spoon
with an f
(you could say it out loud, if you want)
it is in demand of
hope existing
in the lures of generic medication
but it's all could-haves, really
Camille Castro, 18, is an incoming sophomore at the University of Guam. Her work has recently appeared on Sprout Magazine.
by Ingrid Calderon
fault lines

-avoid the mirror
dangerous young animal
you're a vintage porn collage...

-the smell
of the dead,
is that of the return to the cosmos-
we were never our parents children,
we were born in capsules,
a coffin that if you're lucky,
you die daily in-
Ingrid is an ex-Mormon Salvadoran refugee residing in Los Angeles, CA. You can stalk her at @BrujaLamatepec
by James Ardis
Scouting Report

him and his kid brother probably have a mother too I mean I would assume they do
James Ardis wrote the chapbook Your Arkansas: A Strategy Guide (Gauss PDF, 2016). His creative writing and criticism have appeared recently in The Collagist, Small Portions, The Rumpus, and FreezeRay.
by Matthew DeMarco
And What Good Is It That I Crouch?
I have taken the wired circuity of my brain
and wound it into a spool of copper thread
that would span the width
of an entire prefab neighborhood
in the California desert. I
have likewise rerouted
the electric circuitry of my heart
with the likes of multiple catheters: one
was inserted through a vein in my neck;
one
was pushed upward through a vein
in my groin.
The neck catheter blazed
a brand
onto an errant wire in my heart
to stop it from misbehaving.
How much data do I have left this month?
The apps are a heat on my thigh
as I sit.
One app tells me
that they wake up
when they're not supposed to!
Shush!
Can't I bury the image
of my own face
somewhere in the current
of a quick-moving stream?
Can't I wait in the wild waters of shallow
reflection
until the melting ice caps raise the tide
above the peak of the Sears Tower?
Can't I stitch my thumb to the river
and bring it with me
every time I stick my sloppy
dominant hand
into my own bright hair?
Matthew DeMarco is a writer, editor, and educator living in Chicago. He is a recipient of the Eileen Lannan Poetry Prize, for which his work has appeared on Poets.org. His poems can also be found in Opossum and Columbia Poetry Review. With Faizan Syed, his poems will appear in They Said (Black Lawrence Press), an anthology of collaborative writing. Drop him a line at matthewpauldemarco@gmail.com.
by Danie Ibay
i think of summer and i think of you

i look at you like
i look at the sky, believing in
all-encompassing, star-littered
wonders.
settled underneath
a certain light, a thousand
times over –
there is something to be said
for forgetting, or keeping things
where you find them
or following wildflower
trails to places where
yesterday ebbs and flows,
tastes of relief and
seawater. inconsequence
tides us over.
i think of summer and i think of you,
in bright and soft vignettes
oceans trembling in our chests
carried across state lines/
wind whistling past
bicycles, day to day lapses of
a certain sun rising
on the horizon.
Danie Ibay is a sixteen year old writer from Quezon City, Philippines. She is a Sagittarius. (twitter: @yellowmp4)
by Emma Rebholz
impractical magic

all day I practiced saying thank you for coming on such short notice to the single lightbulb in the refrigerator. on and off. thank you, thank you. object permanence is my favorite magic trick. blink and you'll miss me. or not. maybe if you were a rabbit I could've pulled you out of the drawer of oranges. I actually tried an incantation but it came out more like please please please please and salt spilling on the kitchen table. from above, I'm a felt silhouette in a shoebox diorama. you're a trick of the light. there are a lot of ways to leave someone but none quite as exciting as sawing them in half. after all, you can only ever hope for a spectacle, a separation without a wound. hocus pocus. abracadabra. amen.
disaster scenario

there are no such things as signs, you say. meanwhile, the bible
that appeared on our front porch, which belongs to none of us,
has found its way into our front hall. I'm reading up. not on the bible,
but on The Great Molasses Flood because that just sounds like the way I'd go.
better yet, I'd like to come back to this earth as a molasses flood, to river past
the apartment while you're playing piano. I want to swallow our Subaru
in one bite of my gelatinous all-mouth body. I want our street to smell like pancakes
for years and I want it to be difficult to explain to new neighbors. my partner,
you can tell them. it's what they always wished for. I guess you'll be the one
to write about it. put ads out in the paper. spread pictures of my face around
the block like I was just lost, and not reborn as a small ironic disaster. I guess
you'll spend your whole life wincing at maple syrup bottles in the grocery store,
which you'll have to walk to. you won't think anything of the cats that hang around
the porch. pay no attention to crop circles or local legends. you won't even remember
the bible. I guess sometimes people are just people. wired differently. or maybe you're
just too much of a pisces. still, it's only my first run through on this planet, so I wrap
my arms around your neck, lean my head against your shoulder. of course, I fit perfectly.
Emma William-Margaret Rebholz is an undergraduate Writing, Literature, and Publishing major at Emerson College. Their poetry has been recently published by or is forthcoming from Blueshift Journal, Vagabond City, and Bad Pony. They probably want to be your friend.
by Zach Blackwood
practice mourning

you knew how to treat me
like an envelope:
how to fill me up,
and seal me up,
and send me away.
when you call me again
i want to ride escalators into
the skin of your arms
i want to chew you up
like jelly sandals.
i wanna let you waterboard
me with vintage seltzer.
i want to grip the handrail
til the joints in my knuckles
pop and spray confetti.
just keep track of me, ok?

if you have any questions about "recovered produce", i'm yr girl

i hear the train coming and it is definitely mine
and everyone else runs past me
i keep walking. even slow down.
especially slow down so
people trace around me like i am a stone
and it feels nice to be felt if not seen
it feels nice to saunter down to the empty platform
and rub rose oil balm on my whole legs
and make my tattoos shine.
to pull a cluster of grapes from a tote bag and eat them and be late to work
i feel svelte.
i feel great.
i feel--
grape lol
press me flat and hold me between two of your fingers like a cigarette

this is one of those Victorian calling cards,
but instead of my name: it says "I want
to HAVE anal sex WITH you, but
you want to DO anal sex TO me."
Zach Blackwood is a black, queer poet and performance curator living in Philadelphia. He has work published or forthcoming in -scapes, Peach Mag, and Metatron. He tweets @blackwhom.
by Mia Valenzuela
The Phenomenon of Emotional Sleep Paralysis

I always go to bed asking myself if I'll feel the same in the morning
or even by the middle of the night.
I wonder if somewhere in between my phases of sleep
a subconscious intruder will crawl around my head
like a colony of foreign infectious worms.
It could rearrange every dendrite of my introspective process,
block every receptor in my neurotransmission system
and obstruct all the emotion available in my amygdala.
Then I'd wake up whenever
to an entire rewiring of my instincts.
People will tell me, "You've changed" and I'll say "Have I? I hadn't noticed"
Because how could I have realized? And what was there for me to do? I was asleep.
Maybe this misfortune of changing our minds in the dark
is why we lie restless with our eyes shut,
protectively reviewing the thoughts we hold dearest to us.
In the face of this, there's a bravery in curling to the left or right,
with lamps turned off, eyelids and curtains drawn to a close.
Because even when I sit up in moonless black,
sweating beneath blankets, I might be rewarded with relief.
It's not until dawn calls Cut!
that the actor working my night-shift subconscious
realizes there's a reality beyond this fragmented, tragic scene
of going blind, deaf,
numb, cold,
to all interpersonal stimuli.
But my eyes adjust to the lack of lights, and the rate of my heart slows.
I thank god that it's still beating
for you.
Mia Valenzuela usually writes things at her home in Santa Ana. She attends Orange County School of the Arts in the Creative Writing conservatory and does musical thespian things on a stage sometimes. Her work has been published by Inkblot, Vagabond City, Nu Lit House, and tenderness, yea. Sun in Aquarius, Moon in Sagittarius, Taurus Rising. The internet knows her as @miagvalenz.
removed
Editor's note:
We took down the work on this page when we were notified that the author was an abuser. More information on that situation can be found here: http://quaintmagazine.com/i-should-not-have-had-to-write-this/
Our main priority is respecting the wishes of the survivor and the needs of the community at this time. Thanks to those who reached out to us, bringing our attention to this.
by C Phillips
why have i kept this memory in my pocket for so long

went to hollywood video after it had rained and the sun was just bursting between the clouds as it set and the tires ran slick through the streets we walked out holding hands the thin blue light in the sky dimmed you rented the expendables
c phillips is a nb poet and zinester from raleigh, nc. they have published much of their own work, and have one licensed cartoon character tattooed on their body. you can follow them on twitter at @angelbyshaggy :)
by Alex Wennerberg
[Untitled 1]

i do the eye thing
"why are are are
are nevermind"
quiet and soft you
scratch your nose i
do mine way more violent
[Untitled 2]

am i out of bread?
no
Alex Wennerberg is a writer working in tech in Chicago, IL. His collection of poems, Harm (2016), is available through Bottlecap Press. He is active on twitter @alexwennerberg.
by Colleen Dulle
psalm 30 verse five

"weeping may endure for a night,
but joy cometh in the morning."
sigh-collapse.
behind-eyebrow burn i
should drink more water
blinkblink open grey-blue cloudsun blear windowfog
cheekflame held by freckles?
hobble-knee'd fall against
metal crashbar door
cloudsun blear
cloudsun light
"joy cometh" a.m.
stumble grip-fall-back
hinge-door open
oldfolks. grandchildren sundaygiggle
full-skirt dropped-r southerntalk choir-tune "if
you are lost mis-placed un-wanted in-mourning here
is your place."
openblink cloudsun blearlight
heart painfeather
i know face(blink), you
knowsmile
temple-place of misplaced
grey light cloudsun blear
is light
joytingle bloodtemple
bloodflesh throb upgive sighsmile
mourning, morning sunbeat
voice-memory song knownness
knownvoice: this
is the day
heartfeather throb-slow.
day
Colleen Dulle is a reporter who sometimes writes poems. She tweets at @ColleenDulle.
by K Holtz
nineteen

i'm that little boy in the outfield
picking daisies and daydreaming of a
body without breasts.
when i hit the ball it cracks and whirs away
like a shooting star, its glittering
fractal dust showering us like snow.
i'm that little boy in the outfield
my body a distant memory
behind the chain link fence
kat holtz is a queer writer living in orlando and is planning an escape route to a colder place. they go by jay, sometimes kat, mostly jay. names are weird.
by Erin Marie Hall
DEVOURDEVOUR

I did not flinch when cicadas took the town
came over the hills like four thousand horsemen
in the cemetery I watched them devourdevour
what was already devoured by ivy and smoke
you were there too but you were a cicada and I
didn't recognize you in your crappy little shell
INTERSTELLAR

in the multiverse I am you are am/are not
holding hands hiding hands eating hands
together like that llama in a hat who is
real somewhere out there in the multiverse a
penny is as heavy as a ship and just as
wicked as the witch under your/my/someone's
house the sky is made of matzo and the sea is
full of nothing and you believe me when I say
we'll get out of this alive
Erin Marie Hall is a poet and visual artist from South Bend, IN. Her work, which explores the body, poetics, mental illness, and the apocalyptic, has appeared or is forthco